DB Tyre Groover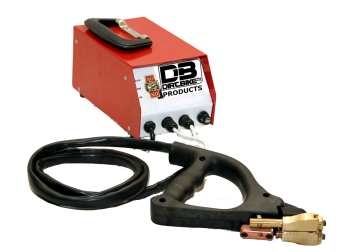 Grooving your tyres will cut your lap times on any terrain!
Our aim with the Dirt Bike tyre groover is to make it affordable to those in the race industry that do not need the high end grooving tools costs or all the bells and whistles that they may never use - But - Still need to get top performance and instant grooving with out delays or wasted time waiting for the tool to heat up or re-heat as with Iron style groovers. You need a grooving tool that is comfortable and fast to use whilst retaining some of the higher priced tool's advantages such as; fast adjusting blade clamps; light weight ergonomic work handle and instant / alterable heat on demand.
A reliable tool that works beyond it's price tag and if damaged the parts are either off the shelf or major parts are only a few days away with most fitting / repairs easily carried out by the owner. Limiting down time and frustration in trying to obtain parts or having to lose the tool due to shipping interstate to repair agents.
---